Alina Valentina Oprea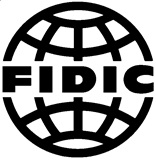 Civil Engineer, FIDIC Trainer
Alina Valentina Oprea has a background of civil engineering and used to be a design engineer for the Designing Institute for Road, Water and Air Transport (IPTANA), Bucharest, Romania.. She is an accredited FIDIC trainer, in addition to being an adjudicator, claim expert, contract expert, dispute settlement expert and mediator.
She has experience in project management, contract management, procurement procedures - European Commission, international relationships, highway and bridge design.
Mrs. Oprea's FIDIC training mainly focuses on FIDIC Conditions of Contract, claims and disputes, including practical issues:
contract clauses interpretation for consultants, contractors and employers,
"way-to-do-it" from the contractual point of view for consultants, contractors and employers
claims analysis for consultants, contractors and employers,
claims determination/resolution as Engineer,
dispute adjudication as Adjudicator,
dispute resolution as Dispute Board Member.
Mrs. Alina Oprea is a speaker in different conferences worldwide on international contracts, claims, disputes and dispute boards.
Alina Valentina Oprea can be contacted at alina.oprea.v@gmail.com and alina.oprea@alinaoprea.com
Trainings, seminars, workshops, conferences, publications
practical training courses on "New FIDIC and Contract Conditions" organized by Hyder
Consulting Limited and European Construction Ventures Ltd. In 2001 and 2002, in Bucharest, Romania
seminar on tendering and contracting under FIDIC Conditions of Contract, in respect of the
Commissions Procurement rules (Practical Guide), organized by Delegation of the European Commission in Romania in Romania, December 2002, Bucharest, Romania
seminar on tendering; contracting; Practical Guide; FIDIC organized by Ministry of Public Works, Transport and Housing, Bucharest, December 2002, Romania
seminar on the management of claims and Dispute Adjudication Board, organized by the European Construction-Ventures, 16-17 June 2003, Brussels; Belgium
The New FIDIC Conditions of Contract Training, held by European Construction Ventures Ltd, - selection and preparation of new Conditions of Contract FIDIC, management of claims and use of the Dispute Adjudication Board under the New FIDIC Conditions of Contract, 24 - 25 September 2003, UK Embassy, Bucharest, Romania
Participating at the translation in Romanian language of the FIDIC conditions of contract, in the frame of the actions organized by Romanian Association of Consultant Engineers, 2006, Bucharest, Romania
Courses for formation of a Romanian List of Adjudicators , organized by Romanian Association of Consultant Engineers, 2006-2007, Bucharest; Romania
Training under the Romanian International Chamber of Commerce for harmonization of the FIDIC rules and the actual Romanian legislation – May 2006, Romania
Course on FIDIC: "The practical management of contract claims and the resolution of disputes under 1999 FIDIC Conditions of Contract", European Construction Ventures, Bucharest, Romania, 9-10 October 2006
One of the two representatives of Romanian National Company of Motorways and National Roads in working group within the project of harmonization of the FIDIC conditions of contract with the Romanian Legislation, project implemented by the Ministry of Public Finances in Romania, 2006, Romania
Participant at the FIDIC Adjudicator Pupilage Mentoring Scheme of Gwyn Owen, listed on FIDIC President's list of adjudicators and President Elect of DRBF, 2006-2007
Course: Sectoral Operational Programme Transport / Preparation of Projects / FIDIC / Project Management, March 2007, Gura Humorului, Romania
Training in claims and disputes, organized by EVC and FIDIC, including "The Responsibilities and Duties of Dispute Adjudication and Dispute Boards (DB) under FIDIC (1999 Edition) and MBD Contracts", 9 May 2007, Bucharest, Romania
Training under DRBF "Chairing and Single Member Dispute Board Workshop", 10 May 2007, Bucharest, Romania
Seminars of 1 day each: about FIDIC Conditions of Contracts: general conditions; extension of time, about dispute adjudication boards – trainer for the employees of Romanian National Company of Motorways and National Roads, Bucharest, Romania, December 2007; February-March 2008
Training on FIDIC Conditions of Contracts, ARIC (Romanian Association of Consulting Engineers), Bucharest, Romania, 27-28 March 2008
Presentation and Communication Skills, Achieve Global, Sinaia, Romania, 4 days, second half of June 2008
Trainer for FIDIC conditions of contract – Red, Yellow and Green Books – and for claims and disputes (15 by now, starting with March 2008)
Trainer for in house training sessions (about 10, between 2008 and 2010) in FIDIC and dispute board matters for the Romanian National Company of Motorways and National Roads
FIDIC Users Conference, 1 Nov – 2 Dec 2008, London, U.K.
Seminar: "Responsibilities and duties of dispute adjudicators and parties to disputes under FIDIC (1999 Edition)", ECV+FIDIC+DRBF, 8-9 June 2009, Brussels, Belgium
Seminar: "The FIDIC Claims – Making, Defending and Resolving Claims under the FIDIC 1999 Contracts", Cornerstone, Zagreb, Croatia, 24-25 September 2009
FIDIC Users Conference, December 2009, London, U.K.
FIDIC Users Conference, February 2010, Abu Dhabi, United Arab Emirates
Participation at Construction Conflict Conference, May 2010, London
The 2nd Regional DRBF Workshop and Conference – Understanding Dispute Boards, Bucharest, 9-11 June 2010, Bucharest, Romania – organizer and chairman of conference and workshop sessions and speaker
FIDIC Users Conference, 30 Nov – 2 Dec 2010, London, U.K.
FIDIC Contracts – Latest Development - Conference, Cairo, Egypt, 9-10 January 2011
The FIDIC MDB Harmonized Major Works (Construction) Contract Conference, 27-28 January 2011, Brussels, Belgium,
Construction Contracts Forum, Jeddah, Saudi Arabia, 19-20 February 2011 – speaker about the conditions of contract
Seminar: About FIDIC Conditions of Contracts – trainer for the new employees of Romanian National Company of Motorways and National Roads, Bucharest, Romania, March 2011
Introduction to International Adjudication – Conference, Kings College, London, UK, 28-29 June 2011

Workshop "How to Use Dispute Boards" – trainer and organizer, within the 3rd DRBF Bucharest Regional Conference, Romania, 6 October 2011

Participant at the FIDIC trainers assessment workshop, London, 2011, for accreditation as a FIDIC trainer, module I
Participant at the FIDIC Users Conference, Doha, Qatar, 22-23 February 2012
Participant at the FIDIC Accreditation Assessment, Jordan, November 2012, for accreditation as a FIDIC trainer, module II
Articles (regarding FIDIC Conditions of Contracts, dispute boards, contract management) published in:
"Roads and Bridges" Review, Romania
"Dispute Resolution Board Foundation Newsletter", U.S.A.
"Construction Review", Romania
SIDiR Bulletin, Poland